Værdiaktier vs vækstaktie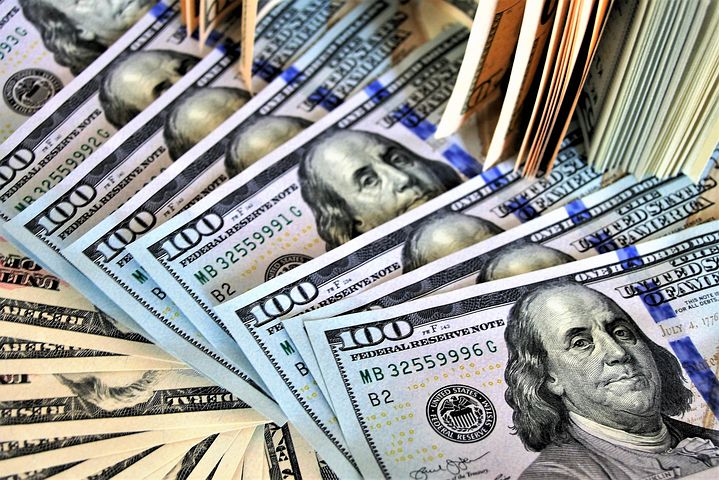 Indholdet af InvestorsOrbit er udarbejdet med det formål at give en generel introduktion til finansielle produkter. InvestorsOrbit kan ikke erstatte finansiel rådgivning og kan hverken anses for at være et tilbud om at yde finansiel rådgivning eller et tilbud om nogen anden rådgivning eller service. Investorer opfordres til at kontakte egen investeringsrådgiver for individuel information om eventuel investering, skatteforhold med videre.
Vækstaktier betragtes som aktier, der har potentiale til at overgå det samlede marked over tid på grund af deres fremtidige potentiale, mens værdiaktier klassificeres som aktier, der i øjeblikket handles under det, de virkelig er værd, og derfor vil give et overordnet afkast. Hvilken kategori er bedre? Den sammenlignende historiske præstation for disse to undersektorer giver nogle overraskende resultater.
Vækstaktier vs. Værdiaktier
Konceptet med en vækstaktier versus en, der anses for at være undervurderet, stammer generelt fra den grundlæggende aktieanalyse. Vækstaktier anses af analytikere for at have potentialet til at overgå enten det samlede marked eller ellers en bestemt underafdeling af dem i en periode.
Vækstaktier findes i small, mid- og large cap-sektorer og kan kun beholde denne status, indtil analytikere føler, at de har opnået deres potentiale. Vækstvirksomheder anses for at have en god chance for betydelig ekspansion i de næste par år, enten fordi de har et produkt eller en række produkter, der forventes at sælge godt, eller fordi de ser ud til at blive drevet bedre end mange af deres konkurrenter og derfor er forudsagde at få en fordel på dem i deres marked.
Værdiaktier er normalt større, mere veletablerede virksomheder, der handles under den pris, som analytikere mener, at aktien er værd, afhængigt af det økonomiske forhold eller benchmark, som det sammenlignes med. For eksempel kan den bogførte værdi af en virksomheds aktie være 7 kroner pr. aktie, baseret på antallet af udestående aktier divideret med selskabets aktivering. Derfor, hvis det handler for 4 kroner pr. aktie i øjeblikket, ville mange analytikere betragte dette som et godt værdi investering.
Aktier kan blive undervurderet af mange grunde. I nogle tilfælde vil den offentlige opfattelse skubbe prisen ned, som for eksempel hvis en stor person i virksomheden er fanget i en personlig skandale eller virksomheden bliver fanget ved at gøre noget uetisk. Men hvis virksomhedens økonomi stadig er relativt solid, kan valueinvestors muligvis se dette som et ideelt indgangspunkt, fordi de regner med, at offentligheden snart vil glemme alt, hvad der skete, og prisen stiger til den skal være. Værdipapirer handles typisk med en rabat til enten prisen til indtjening, bogført værdi eller pengestrømsforhold.
Ingen af ​​udsigterne er naturligvis altid korrekte, og nogle aktier kan klassificeres som en blanding af disse to kategorier, hvor de betragtes som undervurderede, men også har et potentiale ud over dette. Morningstar klassificerer derfor alle aktier og aktiefonde, som det klassificeres i enten en vækst-, værdi- eller blandet kategori.
Hvilken er bedre?
Når det gælder at sammenligne de historiske præstationer for de to respektive undersektorer af aktier, skal alle resultater, der kan ses, evalueres med hensyn til tidshorisont og volatilitetsmængde og dermed risiko, der blev udholdt for at nå dem.
Værdiaktier anses teoretisk for at have et lavere niveau af risiko og volatilitet forbundet med dem, fordi de normalt findes blandt større, mere etablerede virksomheder. Selvom de ikke vender tilbage til den målpris, som analytikere eller investor forudsiger, kan de stadig tilbyde en vis kapitalvækst, og disse aktier betaler også ofte udbytte.
Vækstaktier vil i mellemtiden normalt ikke udbetale udbytte og i stedet geninvestere den tilbageholdte indtjening tilbage i virksomheden for at ekspandere. Vækstaktier sandsynlighed for tab for investorer kan også være større, især hvis virksomheden ikke er i stand til at følge med vækstforventningerne.
For eksempel kan et firma med et højt anerkendt nyt produkt faktisk se, at dens aktiekurs falder, hvis produktet ikke lever op til forventningerne, eller hvis det har nogle designfejl, der forhindrer det i at fungere korrekt. Vækstaktier har generelt den højeste potentielle belønning såvel som risiko for investorer.